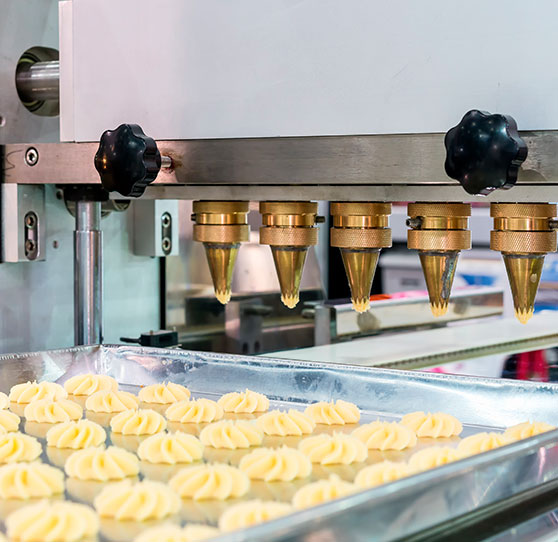 What we offer
In order for the Food Industry to successfully guarantee food safety and the quality of the final product, it is essential to maintain suitable hygiene-sanitary conditions in all the facilities and in all the process phases, both in the manipulation zones as well as in the remaining areas such as storage and common zones.
Each of the requirements necessary in the cleaning processes require specific products, with specific capacities, to achieve the optimum results; such as the cleaning of the circuits, vertical wall faces or the elimination of allergens in products with special certifications (gluten free or similar).
To face these challenges, A&B provides BIOTECHNOLOGY to the food industry with an extensive range of specialities which provide effective response to the cleaning and hygiene demands.
Outstanding solutions
The majority of our customers select these solutions. Likewise, you may find other solutions adapted to your specific needs with our search engine.
Are you unable to find what you are looking for?
We have multiple and varied solutions which may be the best adaptation to your requirements. Do not hesitate to inform us of what you need so that we can share our expert advice with you.
Encuentra una solución a tu medida
Dinos en qué sector trabajas, qué necesitas, dónde y cómo quieres aplicarlo y te mostraremos la solución que mejor se ajuste a tu necesidad.
Why select us?
We develop new biotechnology solutions to cover the specific needs for each type of customer, always with maximum respect for environmental and people's health

Effectiveness
We analyse the solutions offered to our customers and subject them to specific effectiveness and quality controls to guarantee the compliance with the required standards.

Cost savings
Our multi-function ecological products facilitate the simplicity of the processes, reducing operating costs and minimizing the waste management.

Health and Safety
We reduce the use of hazardous raw materials in our formulas to guarantee the best work conditions by developing the safest products for use.

Sustainability
By means of eco-design and the use of clean technologies (green chemistry and biotechnology), we develop our products to minimize the environmental impact and pollution as well as contribute to conserve resources.
Shall we talk?
Please give us your data and we will contact you as soon as possible to provide expert advice and find the best solution.
Are you a distributor?
If you are interested in joining our team and would like to become an ambassador for our solutions, please contact us.
¿Necesitas más información?
Envíanos tus consultas, sugerencias y/o preguntas a través del siguiente formulario y te responderemos lo antes posible.